Stephanie Pavlik, O.M.D., L.Ac.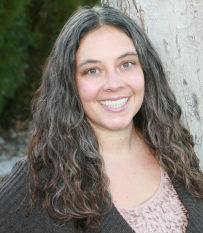 1701 County Road, Suite N Minden, NV 89423
1693 County Road, Suite B
Minden
NV
89423
Stephanie Pavlik was born and raised in Carson City, Nevada. She received her undergraduate degree at the University of Nevada, Reno before studying Traditional Chinese Medicine at Five Branches University in Santa Cruz, CA. Stephanie is licensed by the State of Nevada as an Oriental Medicine Doctor (O.M.D.) and by the State of California as a Licensed Acupuncturist (L.Ac.).
About My Practice
Stephanie's education and clinical experiences provided her with a unique exposure to many different types of treatment methods and styles, including: Traditional Chinese Medicine, Japanese Acupuncture, Five-Element Acupuncture, Tuina, Moxibustion, Gua-sha, Cupping, Auriculotherapy and Medical Qigong.