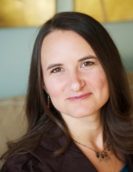 1688 Willow Street, Ste B San Jose, CA 95125
1688 Willow Street
San Jose
California
95125
US
Katy discovered her passion for healing while living and working for three years in a Quaker community near Philadelphia, Pennsylvania. In 1998 she began a career in massage therapy and Reiki. Over the next few years, she received acupuncture treatments to address her own ailments and emotions; it changed her life.
Fascinated with the healing power of acupuncture, Katy decided to study the ancient art. So she moved to Honolulu, Hawaii to study at Tai Hsuan Institute. Two years later, she transferred to Five Branches Institute in Santa Cruz, California.
While in school, Katy interned in a Chinese hospital and travelled to Japan and Korea to explore different styles of acupuncture. After six years of study, Katy graduated with certificate specialties in Medical Qigong, Five –Element Acupuncture, and Sports Injury Medicine. Since graduating, she has continued an in-depth study of both women's and men's fertility.
About My Practice
Katy takes a holistic approach treating body, mind and spirit. She works with the body's innate wisdom to heal itself. Her passions and specialties include:
Women's health and fertility
Men's fertility
Pregnancy, labour and induction
Muscle pain/strains from sports injuries or accidents
Emotional balancing