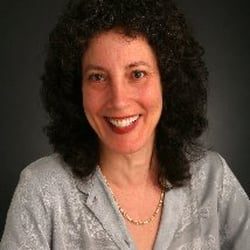 521 Capitola Ave., Suite A Capitola CA 95010 USA
521 Capitola Ave., Suite A
Capitola
CA
95010
Autoimmune diseases, pain, gynecology, liver diseases.
Jasmine Berke is a Doctor of Acupuncture & Oriental Medicine.
She received her Doctorate in Acupuncture and Oriental Medicine from Five Branches University in 2009 and her Master's degree in Traditional Chinese Medicine from Five Branches University in 1991. She also holds a Bachelor's degree from the University of California at Santa Cruz.
In addition to her 19 years of private practice in Santa Cruz, she is an Associate Professor at Five Branches University. She is experienced in providing acupuncture, herbal medicine, moxibustion, cupping and oriental massage to treat many chronic and acute diseases effectively. She has received advanced training in orthopedic acupuncture for natural pain management, as well as advanced training in women's health and hormonal balance, pediatrics, gastrointestinal diseases, healthy aging, and other common health challenges. Jasmine Berke was voted Best Acupuncturist by two local newspapers, the Good Times and the Santa Cruz Metro.
Patients find freedom from pain and optimal health through Jasmine's precise and expert Acupuncture Today treatments, herbal prescriptions, and nutritional guidance. Her approach is based on the understanding and knowledge that each patient is an individual whose well being is directly affected by his or her lifestyle, including diet, habits, emotions, attitude and environment. With her patient, Jasmine develops a customized healing plan to support all of the unique aspects of the patient's current health needs. She also collaborates with her patient's primary physician, offering an integrative approach, in order to speed recovery and to restore and maintain balanced health.