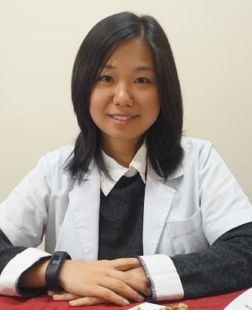 2505 Samaritan Drive #305, San Jose, CA, United States
2505 Samaritan Drive
San Jose
California
95124
US
DEBBIE CHENG graduated from Five Branches Institute in San Jose, with a Master of Traditional Chinese Medicine in 2014. She has been in private practice for more than 2 years. With her weak health condition since she was born, Traditional Chinese medicine has given her the tools to really get to know her own health situation. Her health has improved a lot ever since she started learning acupuncture and Chinese medicine. She was extremely impressed by the power of acupuncture and herbal medicine, that motivates her to learn more in the field in order to help others in need.
Debbie is an empathetic and enthusiastic practitioner who takes time to understand her patients and to build a relationship of trust in their healing process. She always feels passionate about women's health, which helps her to develop that as her specialty. She unifies a wide range of natural holistic modalities at her clinic, located in San Jose, to help her patient achieve optimal and desired health. In addition to her daily practice within her clinic, Debbie also provides health talks in different local community centers to help our community to get healthy and stay healthy. She is definitely on a mission. When she is not working, she enjoys reading, cooking, workout, and traveling to developing countries.
Office Hours
| | |
| --- | --- |
| Monday | Closed |
| Tuesday | 11:00 am - 7:00 pm |
| Wednesday | Closed |
| Thursday | Closed |
| Friday | Closed |
| Saturday | Closed |
| Sunday | Closed |
About My Practice
Located in the heart of Silicon Valley, Samaritan Advanced Healthcare offers a board spectrum of service to help our community to be healthy. The clinic currently offers acupuncture, massage therapy, and chiropractic care. Specialize: Women's Health, Menstrual issue, infertility, weight management, facial rejuvenation. Other Service Provided: stress release, pain management, digestive issues, acupressure massage. We accept all PPO insurance and HAS accounts. Thank you for visiting this page and I look forward seeing you and assisting you in the next future.