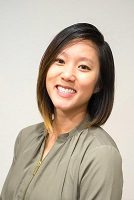 1630 Oakland Road, San Jose, CA, United States
1630 Oakland Road
San Jose
California
95131
US
Diane Angel Do is a mother, wife, and licensed acupuncturist. She earned her Master's Degree from Five Branches University, Graduate School of Traditional Chinese Medicine of San Jose, one of the top clinical universities in the nation.
As an acupuncturist and herbalist she is experienced with painless and gentle acupuncture for adults and children, while prescribing herbs to ensure effective treatment results. For children who prefer no needles or "taps", she offers techniques such as: laser acupuncture, shonishin (Japanese style technique), ear seeds, and therapeutic massage. Diane treats all types of pain and internal conditions utilizing Traditional Chinese Medicine and Richard Tan's Balance Method techniques.
Prior to becoming an acupuncturist, Diane was pursing her business degree where she developed severe gallbladder/abdominal pain. Her pain remained severe for nearly a week, when her MD friends called it a red flag, and rushed to the emergency room. The cause was unknown and the only options were antibiotics and surgery. Desperate to relieve her suffering, she went to an acupuncturist who miraculously alleviated her pain in just 1 treatment! Diane immediately applied to Five Branches University with one goal: learn how to relieve the suffering of others.
Diane will go beyond treatment by offering life style, dietary, postural, and other advice to ensure your health is cared for even outside of the treatment room. When Diane is not working, she spends much of her time with her 3 year old son Bruce. She loves cooking, reading, tai chi, making jewelry, painting, snowboarding, and practicing golf.
Office Hours
| | |
| --- | --- |
| Monday | 11:30 am - 3:30 pm |
| Tuesday | Closed |
| Wednesday | Closed |
| Thursday | Closed |
| Friday | Closed |
| Saturday | Closed |
| Sunday | Closed |