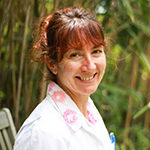 12219 Business Park Drive, Suite #12b. Truckee, CA. 96161
12219 Business Park Drive
Truckee
California
96161
US
Biography:
Licensed Acupuncturist CA & HI.
MTCM. Dipl. Acup. Doctoral Fellow Five Branches University. San Jose, CA.
Private practice, Big Island Hawaii. Kona and Waimea.
Private practice, Truckee, CA.
Dr. Chieko Joyce Maekawa. Five year apprenticeship. Kailua-Kona, Hawaii
HICOM clinical instructor of herbal medicine.
Dr. Yanzhong Zhu. Five Branches University, Santa Cruz. Ca. (Classical Chinese medical studies)
Dr. Arnaud Versluys (ICEAM) SFO, Ca.
HAL Line. Ship's acupuncturist.
MHCAN centre for mental health. Ca.
Janus residential centre, Drug & Alcohol detox, SC. Ca.
Sally Sheriff L.Ac Women & children's clinic, SC. Ca.
Ivy Wellness Centre, SC. Ca. certified Iact member in colonics.
Peggy Schaffer, Medicinal herb farm research program, Petaluma, Ca.
About My Practice
Specializations:
Seitai Shinpo pelvic & spinal alignment which helps with pain of many etiologies.
NADA certified (National Association for Drug and Alcohol Detox) and PTSD
Digestive Wellness including lab testing and nutritional recommendations.
Menopausal symptoms, PMS and other female-related issues.