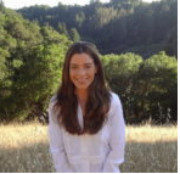 4170 Gross Rd, Capitola, CA, United States
4170 Gross Road
Capitola
California
95010
US
Sandra is a licensed acupuncturist, herbalist and primary care practitioner in the state of California. She is also nationally certified as a Diplomat of Oriental medicine. She holds a Doctorate of Acupuncture and Oriental Medicine, a Masters Degree in Traditional Chinese Medicine, and a Bachelors Degree in education/psychology. In addition, Sandra is a Reiki Master/teacher and certified/trained in Medical Pulse Diagnosis,  Medical Qi Gong, lineage specific Taoist Shamanism, Bioenergetic healing and Matrix Energetics.
After two years at Tai Hsuan Institute, a  Taoist acupuncture school in Hawaii, Sandra decided to live and practice in California, so she transferred to Five Branches University to complete her studies. While at Five Branches, Sandra did extensive work in Dr Tan/Master Tung style acupuncture focusing on pain management and internal medicine  as well as 5 element acupuncture which focuses on the emotional and psych-spiritual aspects of ourselves. In addition, Sandra interned at an acupuncture clinic focused on fertility and women's health, and experienced first hand the astounding effects that acupuncture can have in those who are facing fertility challenges.
Sandra has been trained in a highly specialized form of Orthopedic Acupuncture  including,  Motor Point Therapy, Trigger Point Release, Myofascial Decompression and Micro Current Stimulation.  Specifically indicated for acute and chronic pain and sports or recreational injuries.
Sandra has also been trained in acupuncture for addiction (NADA) and interned at janus of Santa Cruz, where she worked to help all of the patients there ease their symptoms and assist in their recovery.
Sandra is extremely passionate about alternative medicine and being able to facilitate each persons own healing process and growth potential. Thus, she enjoys a variety of patients and cases, and is committed to nurturing each and every patient with exceptional care.
Sandra specializes in pain management (chronic and acute), sports medicine, emotional and psycho-spiritual traumas, depression, anxiety, woman's health, autoimmune disorders, gastrointestinal disorders and herbs/nutritional supplementation.
Office Hours
| | |
| --- | --- |
| Monday | Closed |
| Tuesday | 9:00 am - 7:00 pm |
| Wednesday | 9:00 am - 7:00 pm |
| Thursday | 12:00 pm - 7:00 pm |
| Friday | 9:00 am - 7:00 pm |
| Saturday | Closed |
| Sunday | Closed |
About My Practice
A Traditional and Integrative Medical approach to Whole Health and Healing
Experience the way an integrated approach to health that combines Traditional Chinese Medicine, Functional Medicine, Nutrition and Energetic Healing can change your life!