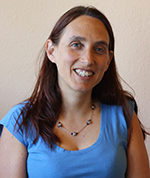 1200 41st Ave g Capitola, CA 95010
1200 41st Avenue
Capitola
California
95010
US
Einav is a member of The Birth Point of Santa Cruz, which is a group of licensed acupuncturists that specialize in healthy pregnancies and are on call for inducing labor.
She is also a part of the Birth Network of Santa Cruz County.
About My Practice
Einav provides care for women during pregnancy (morning sickness, hip and back pain, mood swings, etc.) labor and post-partum period care (lactation problems, breast infections, depression, anemia and more). She offers complementary care while working closely with obstetric health care providers.
Einav is also a pediatric practitioner. She uses a unique Tuina massage technique and pediatric formulas designed especially for children. Her skills enable her to diagnose and successfully treat fever, ear infections, cold and flu, skin diseases, digestion problems and more.