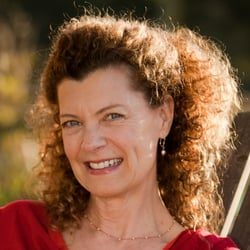 55 Professional Center Parkway Suite F San Rafael, CA 94903
Dr. Gordon received her Doctorate in Acupuncture and Oriental Medicine from Five Branches University, San Jose, California in 2009. In 1993, she earned her Master's Degree in Traditional Oriental Medicine from Emperor's College of Traditional Oriental Medicine in Santa Monica, California. She has been trained in many forms of acupuncture including Chinese, Japanese, Korean, Taiwanese, and French. Dr. Gordon also brings to her practice training from the California School of Medical Science (Swedish massage, shiatsu, deep tissue bodywork), and the Transpersonal Hypnotherapy Institute (transpersonal hypnotherapy, transpersonal NLP, and medical hypnosis), as well as Biodynamic Cranial Touch. She received her Bachelor's of Fine Arts in Ballet with a Musical Theater emphasis in 1976 from the University of Utah, in Salt Lake City, Utah. Prior to embarking on her medical career she spent 13 years in the world of professional dance.
About My Practice
Dr. Sara Kendall Gordon, LAc DAOM specializes in Integrative and Functional Medicine and Body-Mind therapies. Her care is personal, patient-centered and educational. After taking a comprehensive history and carefully listening, she will spend time to question and examine each patient. Using predictive lab testing, nutritional supplements and acupuncture treatments, she has treated chronic and acute immune and autoimmune disorders, pain and inflammation, digestive, thyroid, hormones and endocrinology and optimizing brain function. She empowers her patients in restoring and managing optimal health and wellness. Her protocols incorporate acupuncture with traditional Chinese and western herbal medicine, nutritional supplements, dietary, exercise and lifestyle approaches.