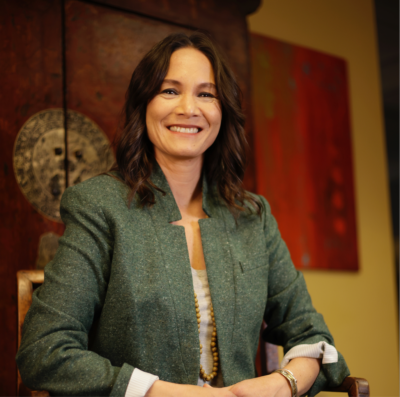 1119 Pacific Avenue, Santa Cruz, CA, United States
1121 Pacific Avenue
Santa Cruz
California
95060
US
Doctor LeTa, a Doctor of Acupuncture and Oriental Medicine and national wellness expert, helps individuals achieve and maintain their healthcare goals efficiently. When given the proper support, our bodies can often return to healthy function at almost any age. Having treated patients over the past 15 years, Doctor LeTa is a specialist that understands the frustration of people who are trying to achieve wellness in a healthcare system that focuses on symptom management rather than identifying and addressing the root cause of the problem. Utilizing genetic testing, lab work, clinical experience and the Chinese medical paradigm, she has been able to help individuals increase productivity and live the life they desire. She is known for her therapeutic Cannabinoid recommendations, her education on topics like Microdosing. She has a in-person practice in Santa Cruz, California, an online medical practice at DoctorLeTa.com and a monthly membership community at TheHerbalMentor.com.
Office Hours
| | |
| --- | --- |
| Monday | 11:00 am - 5:00 pm |
| Tuesday | 8:00 am - 3:00 am |
| Wednesday | 11:00 am - 5:00 pm |
| Thursday | 11:00 am - 1:00 pm |
| Friday | 12:00 pm - 3:00 am |
| Saturday | 9:00 am - 1:00 pm |
| Sunday | Closed |
About My Practice
My private practice has changed through the years to address modern ailments that I am seeing with my patients. I always approach all patients with the beautiful lens of Traditional Chinese Medicine. I also run genetic testing for preventative measures to help me make more accurate (alongside with my education and experience) in the areas of nutrition, supplementation and cannabis. I help patients a lot with mindset as I believe that our thoughts and how we name our experiences create our habits and reality with then inform the place we live our lives from. It's important to know ourselves as Doctors who we can help and who we cannot. We must understand the benefits and limitations of our field and have an ability to always see our patients clearly in order to discern the best approach for them in the moment. Below are some examples of what I work with in my private practice. I am always open to being contacted for new patients, interviews and collaborations.
Sports Injury
Women's Health
Chronic Disease Prevention
Common Ailments
Five Elements
Tuina
Herbal Prescriptions
Qi Gong Instruction
Spiritual and Emotional Support