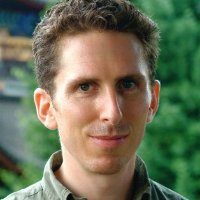 75 NW Couch Street, Portland, OR 97209
75 Northwest Couch Street
Portland
Oregon
97209
US
While licensing and a well developed educational structure supported a profession and career in the U.S., he didn't foresee what a journey he was undertaking when he started at Five Branches University — at the time, he hadn't even had an acupuncture treatment!
Quickly realizing that a master's degree wasn't enough, he felt he needed to study in China. Shortly after graduating in 1997, he lived in China for two years, following senior practitioners in Hangzhou outpatient clinics and Beijing's Academy of Chinese Medicine. He then moved to Suzhou, where his specialty as a classical jong fang style herbalist coalesced during a year-long mentorship.
After five years of practice in San Francisco, he returned to Hangzhou to pursue his PhD and received a license to practice in China. He completed his PhD degree in 2009 and published three articles on Shang Han Lun related topics, particularly on the treatment of cold pathogens in Westerners with classical formulas.
About My Practice
Acupuncture, Chinese Herbs