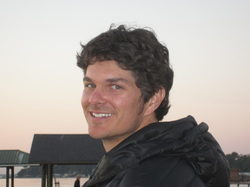 550 Water St, Bldg K2 ,Santa Cruz, CA 95063
550 Water Street
Santa Cruz
California
95060
US
He earned Masters in Traditional Chinese Medicine (MTCM) from Five Branches University in 2012 with specialized training in Trauma and Orthopedics, Five Element Acupuncture, and Shiatsu.  He completed his board certification from the Academy of Oriental and Asian Physical Medicine with specialization in orthopedics in 2011.  He has  interned both in the United States and China in clinics specializing in women's health and fertility, pain management, orthopedics, and sports medicine.
His background in the functions of the human body and its ability to heal was strengthened during my undergraduate years in Jacksonville, Fl where he earned his  Bachelor's of Science in Biology from the University of North Florida in 2008.
About My Practice
focus on utalizing acupuncture,  herbal medicine, bodywork,   sports injury, pain management, post stroke recovery and paralysis, and preventative medicine.