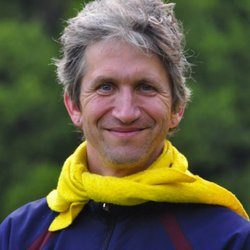 2240 St George Ln suite 8, Chico, CA, USA
2240 Saint George Lane
Chico
California
95926
US
Adam Moes has been serving Butte County as a California State Licensed Acupuncturist since 2002. He brings many skills and gifts to his practice, and is renowned for helping people heal both their bodies and minds. A Sonoma County native, Adam studied Massage at Sebastopol Massage Center, and Zen meditation at Sonoma Mountain Zen Center. He then got a degree in psychology from Sonoma State University with a focus on humanistic psychology and healing. Adam next spent a year in India, studying Buddhist spiritual practice deep in the Himalayas. His next course of study was at Five Branches University, in Santa Cruz, Ca where he received an Masters Degree in Traditional Chinese Medicine (TCM) in 2001.
Office Hours
| | |
| --- | --- |
| Monday | 9:00 am - 5:00 pm |
| Tuesday | 9:00 am - 5:00 pm |
| Wednesday | Closed |
| Thursday | Closed |
| Friday | Closed |
| Saturday | Closed |
| Sunday | Closed |
About My Practice
Adam sees folks for:
Sore throat, skin rash, abdominal pain, earache, and backache. He helps people with weight loss, smoking cessation and infertility. Women's health such as menstrual problems, abnormal uterine bleeding, and menopause issues. Rheumatoid and osteo arthritis and leg, bone, or extremity pain. Muscle cramps, migraines, knees, neck, and shoulder pain immune boosting to keep away those colds and flus. Cough, and Chest or Flank pain Dementia, memory loss, Anxiety, depression Diarrhea, constipation or Irritable bowel syndrome Edema, Facial pain, Hearing loss, Tinnitus, Ear pain, Red eye Nausea, vomiting, Cholesterol problems Numbness, sensory loss Pelvic or Scrotal pain and Urinary symptoms such as dysuria, frequency, urgency or incontinence Tremor, Vertigo, Weakness, fatigue, and malaise. Adam particularly enjoys helping folks with preventative treatments four times a year at the change of the seasons to help folks maintain vitality.