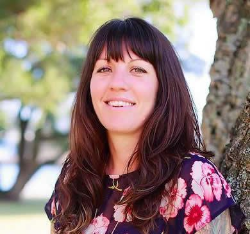 3515 Grand Avenue, Oakland CA 94610
3525 Grand Ave.
Oakland
CA
94610
Jessica's interest in Chinese medicine began during her year-long stay in China where she studied Chinese Language and Cultural Studies at Zhejiang university in Hangzhou. After returning to the United States, she began studying Chinese medicine under Misha Cohen, LAC, OMD at Chicken Soup Chinese Medicine in San Francisco. She went on to pursue a Masters in Traditional Chinese Medicine at Five Branches University in Santa Cruz, California. During this time, Jessica was an intern at Cedar Street Healing Arts Clinic for Maureen Rozenn, LAC, DAOM, FABORM where she learned protocols for Hepatitis C, Liver Detoxification, Holistic Pain Treatment, Women's Health and Fertility Enhancement. She also has extended training from the National Acupuncture Detoxification Association (NADA) at Janus Rehabilitation Center in Santa Cruz.
About My Practice
Acupuncture,Herbal formulas, and Nutritional Counseling as well as manual Therapies like "guasha" and "cupping" to treat a wide varieties of symptoms.