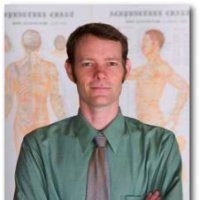 210 4th St., Suite C, Petaluma, CA 94952
134 Howard St.
Petaluma
CA
94952
David Russell, L.Ac,CMT,DNBAO is a licensed acupuncturist, herbalist, and certified sports medicine massage therapist, with a Master's degree inTraditional Chinese Medicine from the Five Branches Institute in Santa Cruz, CA.
He has also traveled to China, for post graduate studies in acupuncture and herbal medicine, at the Zhejiang College of Traditional Chinese Medicine Teaching Hospital. David has completed an orthopedic acupuncture specialty program and is one of the few Diplomates of the National Board of Acupuncture Orthopedics.
About My Practice
Inspired to holistically heal vision conditions, David Russell studied under the nationally acclaimed Dr. Andy Rosenfarb. Now David brings to you a specialized form of acupuncture that can treat several degenerative eye conditions that has proven to successfully improve vision in 75% of the patients who receive this therapy.