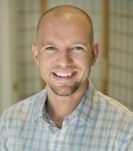 60 Garden Center, Suite 101 Broomfield CO 80020 USA
60 Garden Center, Suite 101
Broomfield
CO
80020
Josh Schneider is the Co-founder of Cloud Gate Acupuncture and Healing Arts.
Josh formally began his studies of Chinese Medicine and Chinese Internal Martial Arts when he began studying with Miranda Warburton, PhD., LMT., AOBTA Instructor and the North American Tang Shou Tao Association (NATSTA) in 2003.
Josh earned a Bachelor of Science Degree in Exercise Physiology at Northern Arizona University (NAU) in Flagstaff, Arizona. Upon completion of his Exercise Physiology degree, Josh made the decision to pursue a Masters of Traditional Chinese Medicine at Five Branches University in Santa Cruz, California.
About My Practice
Acupuncture,Jin Shou Tuina (Chinese Massage),Chinese Herbal Medicine,CranioSacral Therapy,Qi Gong,Moxibustion,Cupping