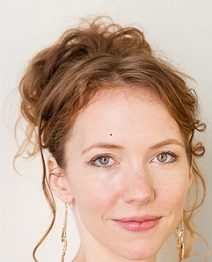 703 Market Street, suite 514
Monet Sexauer is board certified and licensed by the state of CA to practice acupuncture and Chinese herbal medicine. In addition, she holds national credentials as a Diplomate in Oriental Medicine from The National Certification Commission for Acupuncture and Oriental Medicine (NCCAOM).
Monet's background in both Biochemistry and Traditional Chinese Medicine (TCM) help her bridge the western medical diagnosis with the TCM pattern. In addition to her Bachelors of Science in Biomedical Sciences, Masters of Science in Traditional Chinese Medicine from Five Branches University, she studied Five Elements Acupuncture at Tai Sophia institute.
About My Practice
She helps patients with a variety of health concerns including, but not limited to, pain, injuries, immune deficiencies, infertility, menopause, PMS, pregnancy, anxiety, fatigue, depression, UTI, indigestion, and weight loss.