1492 H Street Arcata, Ca. 95521
1492 H Street
Arcata
California
95521
US
After 16 years of midwifery in Switzerland, I moved to Santa Cruz in 1995 to study Traditional Chinese Medicine (TCM) at Five Branches Institute.
About My Practice
General Health Care, Women`s Health Care,  Children's Health Care,  Detox Acupuncture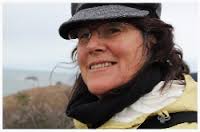 827 Bayside Rd. Arcata, CA 95521
1.16 mi
Lupine Meredith Wread is a California Licensed Acupuncturist and herbalist trained in Traditional Chinese Medicine, Five Element medicine, and Japanese Acupu...

427 F Street, Ste 212, Eureka, CA 95521
6.5 mi
I attended the Northwest School of Botanical Studies where I completed a "Professional (Western) Herbalist Training."In the years following I attended Five B...