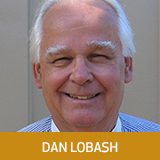 5023 Jamaica Circle, Orlando, Fl, 32808
5023 Jamaica Circle
Orlando
Florida
32808
US
In addition to Korean Hand Acupuncture, Dr. Lobash is also an experienced herbalist, and has a special certification in Tuina after studying in Xiamen China under Dr. Michael Zhang. In 2007, Dr. Lobash was elected by the American Association of Oriental Medicine for making a significant contribution to Traditional Oriental Medicine in the United States.
About My Practice
Dr. Dan Lobash has dedicated his career to the practice and teaching of Korean Hand Therapy (KHT). With over two decades of clinical and teaching experience, Dr. Dan Lobash is the founder and director of KHT Systems, an institute dedicated to promoting the teaching and clinical applications of KHT throughout the Unites States and Canada since 1993. 5023 Jamaica Circle, Orlando, FL 32808, USA
0 mi
KHT Systems was developed by Dr. Dan Lobash, Ph.D., L.Ac. and Geri Benner, MSN, L.Ac. to promote the teaching and clinical applications of KHT. KHT Systems h...